Duration
July 13, 2022 to October 31, 2022
Offer
Get $250 of lab services for free if you sign up for a subscription to our new JH Analytical Lab Services newsletter.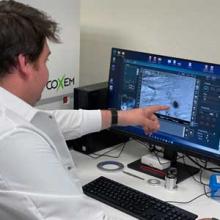 To celebrate the launch of our NEW Analytical Lab services website we are offering anyone who signs up $250 credit towards the purchase of any lab service we offer, or any microscope service we offer
Customer Value
Customer receives a $250 credit for any lab service or microscope service we offer simply by filling out the for below and leaving the subscription box checked. We don't want to be obnoxious with our newsletter so we promise to send them only once/month and in the first week of the month.
Thank you and please tell us what you think of our new site.
Complete the form below to subscribe to our newsletter.