Free digital camera with purchase of 24 educational microscopes
Duration
January 1, 2020 to June 26, 2020
Customer Value
Leica Microsystems offers its customers a digital classroom: Easy to use, fast live images, brilliant results – microscope users achieve all of this and more with the new Leica ICC50 W and Leica ICC50 E cameras. Leica Microsystems gets right to the heart of today's requirements for innovative image management and expands its extensive high-definition product range.
Leica ICC50W & ICC50 E Product Overview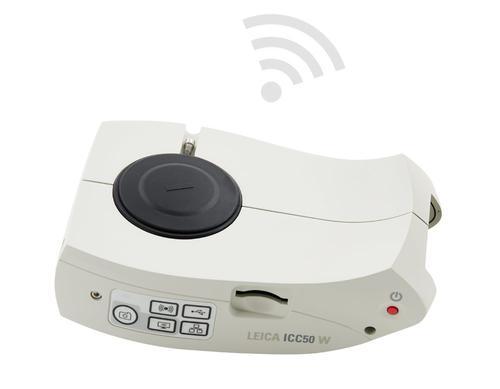 The Leica ICC50 W and ICC5E are High Definition digital microscope cameras which easily fit between the viewing tube and any manual DM microscope body. These 5-megapixel cameras can live-stream HD images to students' smartphones or tablets. Students and instructors can connect to the ICC50 W either through its own internal Wi-Fi signal or through the facilities network. It is opimized fo the DM500 and DM750 microscope and offers a fast live High Resolution image on a computer screen or HD Display. The ICC50 E exclusively uses the facilities network (WLAN or LAN) to allow students to connect to the camera. This is an ideal solution if you don`t want to add additional Wi-Fi access points to your existing wireless network.
The camera can capture 5 Megapixel color images directly onto a SD card or to a connected PC. The intuitive Imaging Software allows for easy fine tuning, capture, and archiving of images. The LAS EZ software also allows for basic annotation and measurement.
For more information please fill in your information below: