Leica A60F/S Stereozoom Inspection and Rework Microscope Promo
Duration
August 9, 2022 to September 30, 2022
Offer
Save up to 28% on the best stereo microscope in it's class
The Leica A60 has features that the competition does not have at a price that approaches low cost "no name" brands
Buy 5 at the discounted price and get the 6th one free
Eyepiece 10x/23B eyepieces for eyeglasses
Boom Stand or FlexArm Stand
LED RL - A60
0.63x Objective & Adapter (Working distance 155mm/6")
Leica A60S/F Stereozoom Inspection Package $1883(Leica list price $2354)
Eyepiece 10x/23B eyepieces for eyeglasses
Boom Stand or FlexArm Stand
LED RL - A60
Working distance 110mm/4"
"The Power of FusionOptics" Article
Learn how the A60 can help you save on your inspection and rework processes!
Leica A60 F (Flex Arm Stand) & A60S (Swing Arm Stand) Overview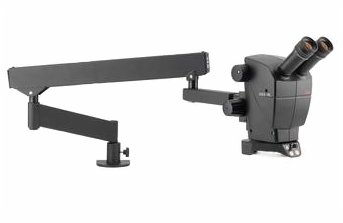 The Leica A60 stereo microscope system configured as a "F" or "S" is best in class tool for all industrial inspection, assembly, rework, and quality control tasks.
Featuring "Fusion Optics" this microscope makes your process faster with more accuracy whether you are in the electronics, medical device, or machine tool industries.
Compared to conventional stereomicroscopes, the Leica A60 F/S gives you 100% more depth of field reducing the need to refocus along with 30% more viewing area. The energy-saving LED illuminator makes lamp replacement unnecessary, lowers operating costs and protects your eyes with the diffuser. The system is manufactured with static dissipative materials making this instrument ESD safe.
Simply the best inspection microscope in its class!
For more information please fill in your information below: