April 2019 Newsletter EDU
STUDENT FRIENDLY MICROSCOPE FEATURE ROUNDUP!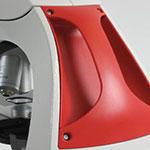 EZStore™ Vertical Handle enables easy lifting onto high shelves.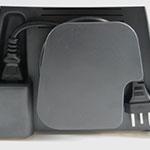 EZStore™ Cord Wrap eliminates stand damagefrom bad wrapping.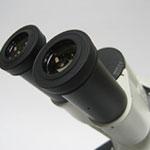 EZTube™ - The Leica Advantage
Integrated Eyepieces prevent loss.
Preset Diopters prevent misadjustments.
FOV 18 is easy to use for first time binocular tube users.
AgTreat™ Anti Microbial coating protects students from bacterial infections.
EZStore, EZTube and AgTreat are available on all of our training and discussion microscopes.
Our promise is to provide innovative optical and digital imaging systems, metallography equipment, sample preparation tools and metrology instruments from proven, reliable manufacturers with accurate and timely responses to your inquiries.
UPCOMING EVENTS
Join the microscopy experts from JH Technologies at these upcoming events:
May 1-2 Del Mar Electronics & Manufacturing Show
May 13-17 California Association of Criminalists - 133rd CAC Seminar
May 14-16 EASTEC
May 15 Mitutoyo GD&T Metrology and MeasurLink-SPC Educational Event
May 15-17 2019 GSA Cordilleran Section
May 15-16 BIOMEDevice East
May 16 SMTA Puget Sound Expo & Tech Forum