February 2019 Newsletter IND
HIGH END FEATURES AND FUNCTIONS IN AN AFFORDABLE AUTOMATED MEASURING TOOL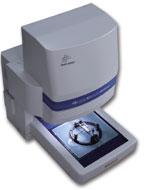 More Mitutoyo Deals!
We are also currently offering Mitutoyo Quick Vision Active 202 and QV Active 404 Vision System packages at a special promotional pricing. Click the link below or reply to this email for more info!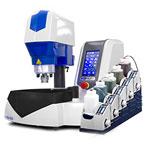 30% Savings on Automet Burst Module
Save time and labor - this system allows operators to automatically dispense polishing fluids at timed intervals reducing time needed to monitor and support the process.
Purchase the Automet 250 or 350 Pro for your 30% savings on the automated burst module.
Our promise is to provide innovative optical and digital imaging systems, metallography equipment, sample preparation tools and metrology instruments from proven, reliable manufacturers with accurate and timely responses to your inquiries.
UPCOMING EVENTS
Join the microscopy experts from JH Technologies at these upcoming events:
Mar 17-19 2019 GSA Northeastern Section
Mar 26 SMTA Intermountain (Boise) Expo & Tech Forum
PCB Industry Growth
We attended the recent IPC APEX Expo in San Diego, where we provided five of our Leica M80 Microscopes for the International World Soldering Championship.
Click the link below to learn about the PCB industry's nearly 9% growth in 2018!