How to Sanitize a Microscope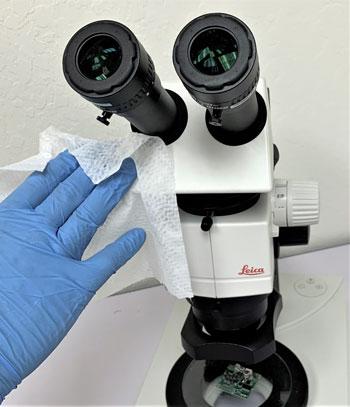 Lab, production, and classroom equipment are all susceptible to contamination from microorganisms transferred by users or specimens. For this reason, the user contact points, such as the eyepieces, focus knob, microscope body, and the computer keyboard and mouse should be decontaminated regularly.
Our partner Leica has for many years provided instruments which incorporate the latest anti-bacterial coatings. But viral infections require supplemental disinfection in order to eliminate hazardous virus such as coronavirus.
As a long-time supplier of microscopes and lab equipment we are thinking about how we can help our customers protect their staff. We are in development of products that will help our customers quickly and effectively disinfect their instruments and reduce the risk of contamination. Please stay tuned to this page for details.
In the meantime, Leica with their tremendous knowledge and support of the medical and health care industry have written a guideline for keeping your instruments effectively decontaminated. This is a must read for anyone using a microscope in a lab, production line, or classroom environment. Please click below to read the full article.
Material Requirements/How To Buy
Cotton Tipped Applicator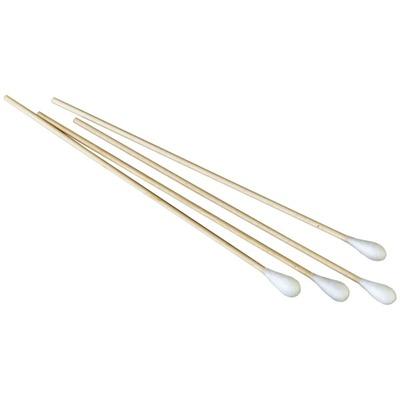 This absorbent cotton tipped applicator is produced with High Quality USP grade cotton which is carded and coiled onsite to maintain consistency. It is bonded securely to a rigid white birch handle by an aqueous based adhesive.
Applications: -Applying adhesives or other liquids - Removing dirt, contamination, fluxes or resins - Cleaning with IPA or other solvents
Isopropyl Alcohol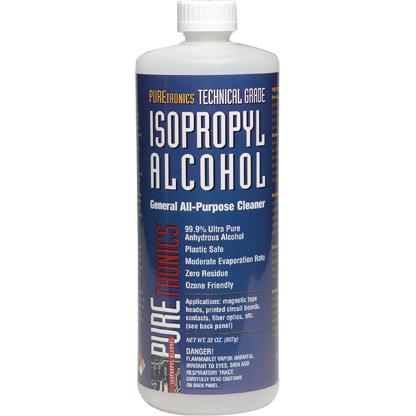 Tech Grade 99.9% Ultra Pure Isopropyl Alcohol is an excellent general all-purpose electronics cleaner for a wide range of technical applications and sensitive surfaces. Safe on plastics and other sensitive materials, PURETRONICS® Tech Grade Isopropyl Alcohol has moderate evaporation rate, leaves zero residue and is non-corrosive and ozone friendly. Recommended for removing flux residue, light oils, polar soils, oxide particles and other contaminants where optimum surface cleanliness is desired
KimTech Science Wipes
Kimtech Science Wipers, 60 - 280 Count Boxes per Carton
When your work requires delicate, light-duty wipers to handle precise tasks, Kimtech™ Science Kimwipes, by Kimberly-Clark, are an obvious choice. With a legacy of more than 60 years of being the go-to wipe for cleaning surfaces, parts, instruments in labs, laboratory lenses, and medical offices, these wipes easily clean liquids, dust and small particles. Plus, the anti-static dispensing design reduces electrostatic discharge. As a business owner, these medical wipers are an efficient choice, thanks to the waste-reducing, one-at-a-time dispensing.