Remote Teaching Microscope Kit
Online learning is not going away any time soon... and we have a great way to engage with students at a deeper level.
If you are a science professor, teacher or educator, you are probably wondering how can your online teaching possibly be as effective as it was before the pandemic?
We have a great solution for you...
Bring your lab home and share it with your students.
You can now rent teaching microscopes and all of the accessories you need to fulfill remote learning requirements AND maintain a fun and engaging learning experience for you and your students.
Our NEW Microscope Remote Teaching Kits are:
Cost effective—and all fees apply towards purchase, if desired
Easy and flexible
Your remote teaching kit comes with everything you need to get started today!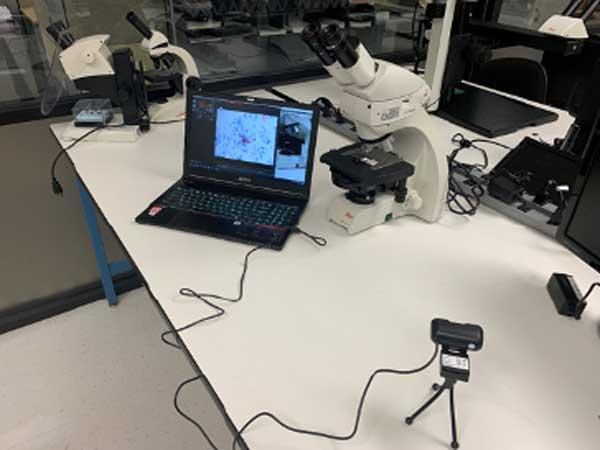 Through Microscope Hub, we are offering an affordable monthly rental for microscopes so you can teach students from home:
Low monthly rates
Instruments in the program are flexible for use in basic biology, botany, horticulture, geology, and more
Microscopes are high quality, laboratory grade Leica instruments
Camera, software, and video instructions for setup included
Works with all online meeting apps
Mac and windows compatible
All payments apply toward optional purchase
Bring home a laboratory grade teaching microscope and help your students learn at a deeper level while minimizing the equipment expense for you and your institution.
This program is available to students and educators only.
Questions? Please complete the form below for additional information, or give us a call at (408) 436-6336.