Hardness Testing Equipment
Buehler has many options when it comes to hardness testing equipment. Check out the video below from Control 2018 for a 2-minute overview of the hardness testing solutions displayed at their booth – and available through JH Technologies. We are always happy to help you evaluate and choose the right solution for your hardness testing application.
HARDNESS TESTING SOLUTIONS
Wilson® VH1150 Vickers Macro Hardness Tester
This is a basic hardness testing machine with the option to upgrade with software, camera and a motorized stage (motorized stage shown in the video on the VH1202).
Learn more about the VH1150
Wilson VH1202 Vickers Micro Hardness Tester
The 1202 is a micro Vickers tester, shown in the video with a 6-position turret with 2 indenters (Vickers indenter and Knoop indenter) and 4 objectives. It is equipped with a motorized stage and automatic z-axis. The 1201 is also available with DiaMet harness testing software.
Learn more about the VH1202
Wilson VH3100 Hardness Tester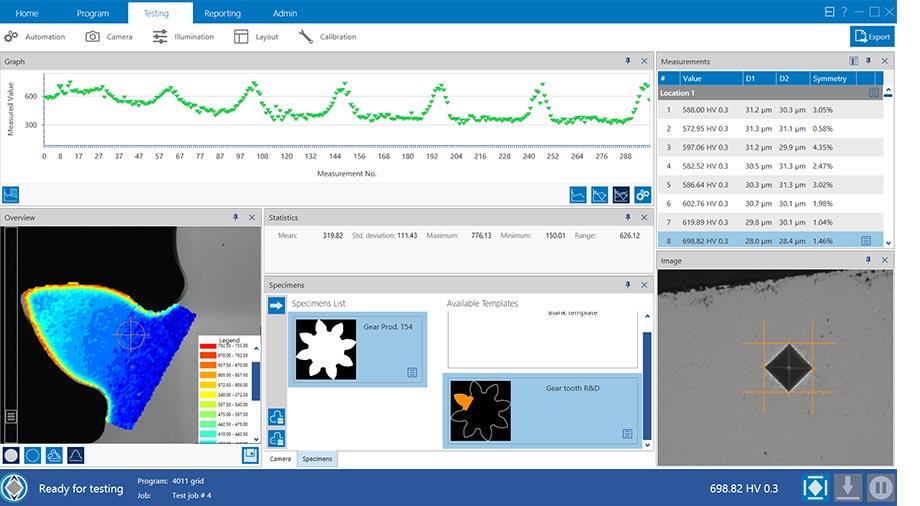 A production line tester with a sturdy turret solution, the 3100 has a 6 position turret for objectives and indenters, and is designed for speed. The installed Diamet software includes a tool for indirect verification. Your test blocks can be tested separately with statistics provided over time to help you verify that your tester is running according to standards.
Learn more about the VH3100
Fully Automatic Wilson VH3300 Hardness Tester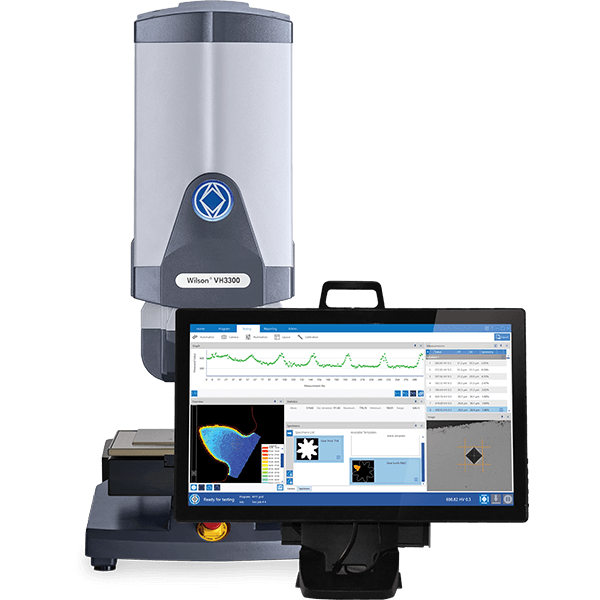 This is the highest end hardness testing machine, a turret inside features load range from 10 grams to 50 kilograms. It is shown here with 6-fold sample holder equipped with magnetics so everything stays in place. The software shows an overview of the sample holder and locations for measurements.
Learn more about the VH3300
---
JH Technologies offers the complete range of Buehler hardness testers, software, hardness testing blocks, grinder polishers and accessories.
CONTACT OUR EXPERTS
Please check our coverage area to determine if we're available in your area.
Our expert team of microscopy, metrology and measurement experts is here to help you determine the right hardness testing solution for your application. Please click below to contact us for assistance or an equipment quote.
BUY BUEHLER CONSUMABLES ONLINE
Did you know? A wide range of Buehler sectioning, mounting, grinding-polishing and image analysis consumables are available for purchase on our website?