Leica S9i Stereo Microscope Encoder
Sign up below to be one of the first to see the Leica S9i Stereo Microscope Encoder!
A stereo microscope encoder solution allows you to…
Automatically detect the zoom position
Perform quick and easy measurement
Reproduce reliable results
Increase your overall workflow efficiency
WE ARE PLEASED TO INTRODUCE THE LEICA S9I STEREO MICROSCOPE ENCODER, AN EXCITING NEW ADD-ON FOR OUR FLAGSHIP LEICA S9I STEREO MICROSCOPE.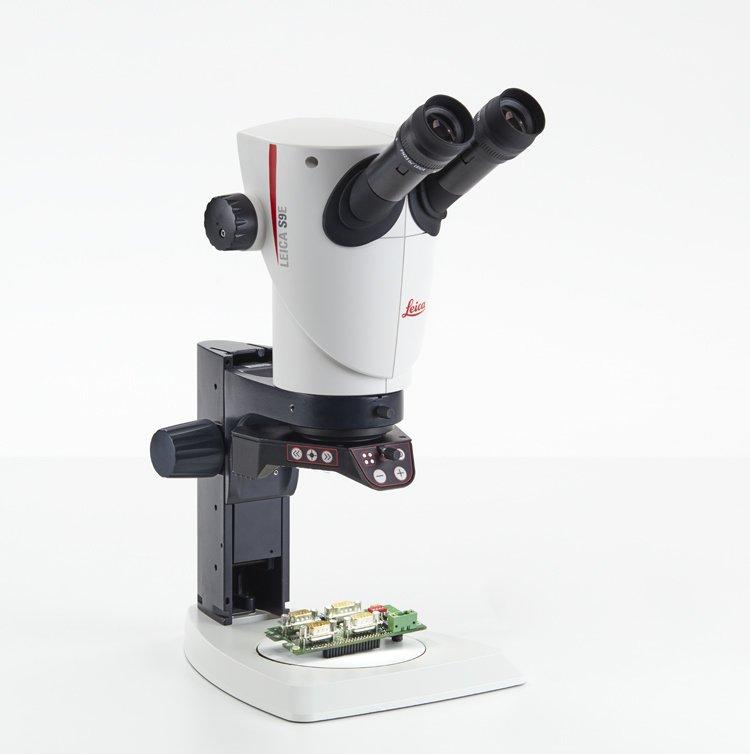 The S9i Encoder features a built-in camera with up to 55X magnification and 9:1 zoom capability. As the user turns the coded knob, the encoder automatically defines magnification from the lowest limit to the highest magnification, enabling calibrated measurement throughout the entire zoom range.
The zoom slider updates dynamically and constantly reads the correct magnification of the zoom knob. In addition, the scaler bar dynamically and accurately resizes as the user changes the magnification/zoom knob.
The operator no longer needs to remember to manually enter the microscope zoom value, increasing workflow speed and ensuring a higher level of measurement certainty.
The Leica S9i Encoder is also easy to install and calibrate.
EXPERT TIP: It is always a good idea to perform a measured calibration with a NIST certified stage micrometer to ensure the highest level of measurement accuracy. The calibration wizard is easily accessible in the camera's preferences menu.
SIGN UP TODAY FOR YOUR ONLINE OR IN-PERSON DEMO
Please complete the form below and we will be in touch right away to schedule your demonstration in one of our labs or at your location.
For more information please fill-in your information below: