Benchtop SEM
EM-30N, which is a product of COXEM's steady investment in technology and development with a view to the era of nano-mechatronics, can deliver clear images without noise even at high magnification and scan an even wider area with its panorama feature. Also, its full compatibility with EDS delivers optimized performance. Satisfactory both in performance and price, EM-30N will shine in all research areas and deliver superb results in the development and utilization of advanced technology.
Effect of high resolution
EM-30N boasts the advantage that it enables high magnification observation of images. Moreover, it can effectively get high-resolution images by adjusting the voltage, operational distance, and electronic beam size
Dual display/Signal mixing mode
Dual display mode delivers SE and BSE images in a single-view presentation/
Signal mixing mode combines SE and BSE images provides single-view access to the forms and chemical compositions of samples
The NanoStation interface provides multiple means of navigation simply by clicking within any of the 3 different magnified views:
A micro view using the CCD Navi Cam or Sample Holder map to move from sample to sample or areas of a large sample.
A micro view using the low magnification MiniMap image with a Field of View indicator to move within a sample
A nano view at the desired FOV allows movement by clicking in the image or using the image Shift controls to make nanometer movements for the perfect centering and alignment of sample features of interest.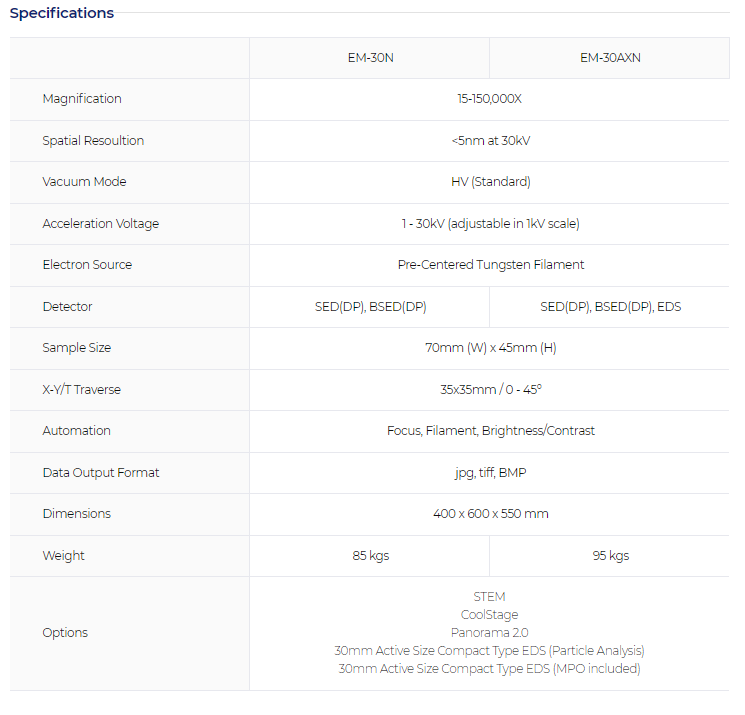 Complete the form below for additional information