Microscope Camera Promotion
Duration
October 31, 2019 to December 31, 2019
Offer
Upgrade to the Leica ICC50W Microscope Camera and get 25% off list price. Get an additional 5% when you trade in your ICC50HD, MC120 or earlier version Leica camera.
Customer Value
Upgrade your old microscope camera and/or a great price for a new Leica microscope camera!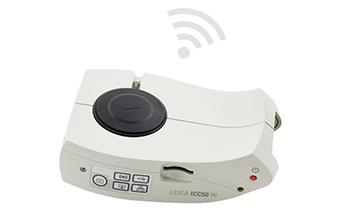 About the Leica ICC50W Microscope Camera
The Leica ICC50W is a high definition digital microscope camera that easily fits between the viewing tube and any manual Leica DM microscope body. These 5-megapixel cameras can live-stream HD images to students' smartphones or tablets.
For more information please fill in your information below: